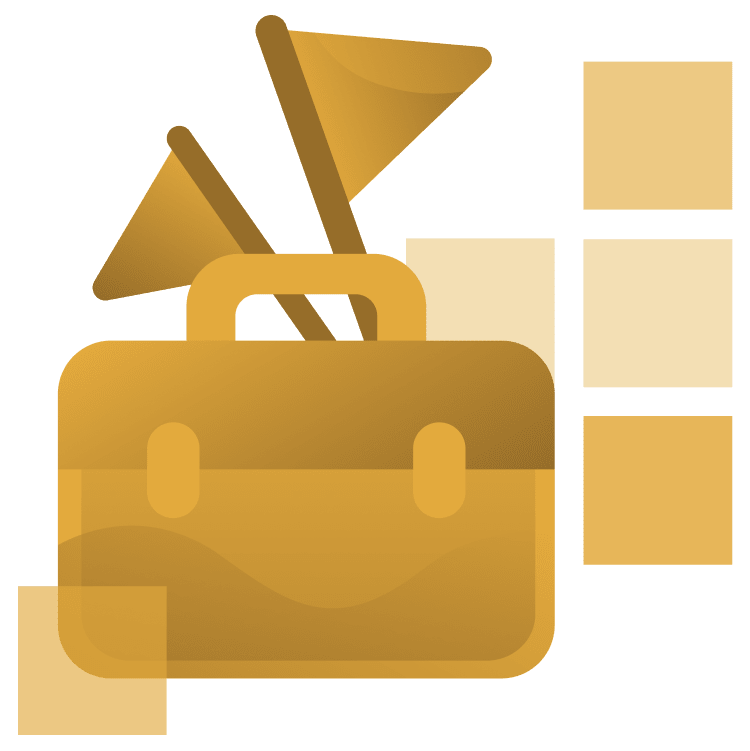 How Working at a Startup Can Boost Your Tech Career
If you want a role that's more challenging and more rewarding, working at a startup might be for you. Find out the advantages and the disadvantages of the startup life. By Darryl Bayliss.
Leave a rating/review
Sign up/Sign in
With a free Kodeco account you can download source code, track your progress, bookmark, personalise your learner profile and more!
Create account
Already a member of Kodeco? Sign in
Save for later
Sign up/Sign in
With a free Kodeco account you can download source code, track your progress, bookmark, personalise your learner profile and more!
Create account
Already a member of Kodeco? Sign in
Why a Startup Is a Good Career Move
With startups often being in a highly experimental phase, they are a great place to learn how an early company works. Most of the processes are either missing or unrefined, meaning they are ripe for someone to come along and set them up or improve them.
As part of this, you get to learn new things and develop leadership skills. Leadership skills are crucial to ensure things get done and influence others to ensure the success of the company.
While you're doing all this, you're also developing yourself and increasing your confidence in your abilities. You may also discover a passion for an area or subject you had no idea about!
All of this sets you up for success down the road, whether the startup works out for you in the long run or not.
How to Succeed at a Startup
So, you've decided to take the plunge and join a startup! Here are some tips on how to make your time a success:
Be proactive. Offer your skills and knowledge where you can, even if it falls outside of your job description. You may be able to influence the company in a positive way, and you'll strengthen your resume.
Understand that joining a startup is a risk. Expect unpredictability. Remember that the odds are against you — 90% of startups fail. Have the mindset going in that this might be a short-term position, and that's OK.
Prioritize your own wellbeing. Startups can be high-pressure environments, so looking after yourself both during and outside of work is important for you and the company. Use all your vacation allowance, and make full use of the benefits available to you. You're of no use to anyone if you're burnt out.
Build connections with people. Creating connections means you build a sense of community and gain an understanding how the company is doing as a whole. You never know whose help you might need further on in your career — or who you might be able to help. it pays to be nice!
Where to Find a Startup Job
Finding a job at a startup is similar to finding a job at a larger company. There are three main places to look:
Online job boards.
Recruiters.
Your personal network.
Startups usually post jobs online, either on their own company site or through sites that list jobs, like Monster or LinkedIn. There are also more specialized boards like remoteOK, where companies post jobs that are open to remote workers.
Recruiters are a helpful resource. They are usually in touch with multiple startups looking to hire for their needs. Recruiters help match startups with talent, and they can help you find the best match for your skills and experience. It's a good idea to keep regular contact with recruiters, since they can help you identify job roles that match your individual needs.
Finally, your own network is a great source for job openings. Many times, startups will hire from within their personal networks before they post an open role publicly. If you know someone working in a startup, they could be the right person to put you in front of the founders. Being recommended by someone on the inside puts you in a great position!
Where to Go From Here?
Startups offer a unique experience compared to larger companies. They offer you the opportunity to get in on the ground floor and help build a great company, while making long-lasting professional relationships and accelerating your personal growth. If you're ready for a challenge, a startup is a great opportunity!
Key Takeaways
Startups are small companies often bootstrapped by founders, who are looking to grow into a successful and profitable larger company.
Employees of startups have opportunities to work on areas outside of their job responsibilities, increasing their skillsets.
Making connections within startups can help you be better at your job, find more opportunities and open doors in the future.
Startups offer a range of unique benefits to compensate for their inability to compete with higher salaries offered by larger companies.
Startups can be high-pressured and stressful, especially in times when money is tight, or the need to find product-market fit is strong. Be aware of this going in, and be prepared to set personal boundaries and ensure you're not being taken advantage of.
Success at a startup requires being comfortable with autonomy and taking initiative.
Additional Resources
If you're interested in learning more about startups, here are some good resources:
Also, feel free to ask questions and share your own experiences of startups on the forums for this article. Each startup is different, so sharing perspectives will help others know if working at a startup is right for them!
About the Author
Darryl Bayliss is a software engineer with over 10 years of experience working in startups and small businesses. His experience stretches across industries including Smart Mobility, eCommerce, Health & Fitness and, more recently, FinTech. Some of the odd things he has done working for startups include sitting on a train for a couple of hours to debug live sensor data for an app and jumping on a plane to a different country on short notice to support software integration for a customer.