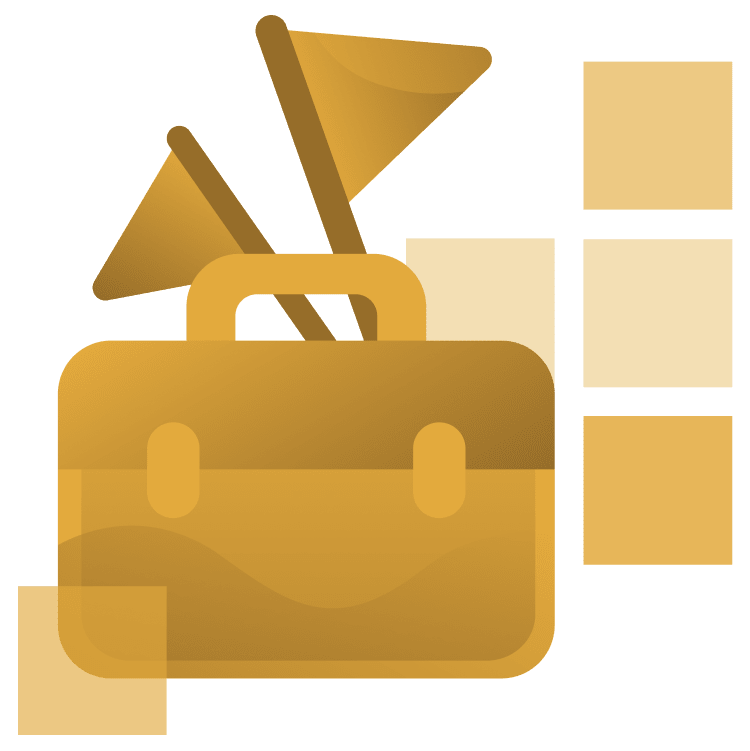 How Working at a Startup Can Boost Your Tech Career
If you want a role that's more challenging and more rewarding, working at a startup might be for you. Find out the advantages and the disadvantages of the startup life. By Darryl Bayliss.
Leave a rating/review
Sign up/Sign in
With a free Kodeco account you can download source code, track your progress, bookmark, personalise your learner profile and more!
Create account
Already a member of Kodeco? Sign in
Save for later
Sign up/Sign in
With a free Kodeco account you can download source code, track your progress, bookmark, personalise your learner profile and more!
Create account
Already a member of Kodeco? Sign in
Are you looking for your next role? Perhaps your current role is no longer challenging you like it once did, or you're finding the processes at your big company too restrictive. If any of these sound like your situation, joining a startup could be your solution.
Startups are young companies aiming to become the next big thing. They need plenty of help and can provide a good challenge to people who have a wide breadth of knowledge, can deal with limited funding, and want the opportunity to have a real influence on the companies they work for.
If you're still reading, then maybe working in a startup is for you!
What You'll Learn
– The many positives (and negatives!) of working in a startup.
– How working in a startup can fast-track your career.
– How to succeed at a startup.
– Where to look for a job in startups.
What Working at a Startup Is Like
There's a big difference between working at a startup and working for a traditional company. Startups are often founded by one or two people who bootstrap their finances until they become profitable or are able to raise investment. Over time, they might raise cash injections in the form of Seed Funding or Angel Investment.
Note: You don't need to be a business expert, but it's helpful to understand what these terms mean if someone mentions them.
The founders usually start by doing most of the work themselves. The software engineer, designer and marketing could all be one person, while another is responsible for finance, business development and HR.
Over time, the founders may decide they need help to lighten their workload and start hiring employees. When they decide they need software engineering assistance… that's where you come in!
Many startups only have a semi-formal process for applying for the role, often interviewing directly with the founders. They will want to determine who you are and whether you'll be a good culture fit for the company and able to contribute to its success.
Once the founders agree you're the right person for the job, it's time to get to work. What you work on may differ depending on the company's priorities. The founders might have brought you in to ship some urgent features, or maybe there's a crash in the app affecting users.
You may find these things are harder to do than usual, because the startup doesn't use the kind of tools that are standard in larger companies, like continuous integration or crash reporting. You might even find that no one in the startup has heard of these things.
Why Working at a Startup Might Be for You
In a startup, you often encounter gaps that come either from a gap in knowledge or because no one has had time to set things up right. If this sounds challenging or stressful, you're not entirely off the mark. However, viewing these gaps as opportunities rather than stressors can reveal the many career benefits that startups have to offer.
Joining the team with your specialized knowledge and experience in software engineering positions you to play a leading role in shaping processes that can elevate the company.
The gaps may also extend outside your department. For example, you might notice that there's no system for booking vacation time in place, or there could be a better way to do payroll.
These are all opportunities for you to get involved with your experience from other companies and suggest improvements to the people who can make things happen. These could be the founders themselves, or the people responsible for the systems.
These opportunites make great additions to your resume, enabling you to differentiate yourself from other candidates for future roles. All employers look for proactive individuals. If your resume shows you work outside the limits of your usual job responsibilities, that puts you in a great position above other prospective employees.
Working on these opportunities also helps you make connections in the company. As people move on, you might also find your connections are useful in finding a future role.
Working at startups often means receiving a unique mix of benefits. Startups can't compete with bigger companies on salaries, so they find other ways to compensate you for your hard work. You might be offered benefits you wouldn't receive anywhere else, such as flexible hours, stock or equity plans, and generous bonuses for meeting goals.
If you're an early employee and have the option to receive company stock, consider yourself lucky! Your hard work becomes closely tied to the success of the company, meaning you benefit when the stock increases in value.
Stock plans vary across startups. If you are offered one, it's a good idea to get advice on what works best for your personal situation.
In summary, working for startups offers many advantages, including:
The ability to have a big impact on the company and guide its processes to suit your preferences.
Opportunities to advance more quickly than in a traditional company.
The chance to try new things, gaining knowledge and experience outside your specific role.
Networking opportunities throughout the company.
Benefits like company equity, flexible work hours, unlimited vacation, and more.
You might be getting in on the ground floor of "the next big thing".
However, like most things in life, working for a startup has drawbacks. The next section takes a look at some of those.
Why Working in a Startup Might Not Be for You
The very factors that make working at a startup appealing could also make it the wrong choice for you. As startups are early in their journey, there can be a great deal of uncertainty and change, especially if the startup is struggling with profitability or finding investment.
Founders and company leadership are eager to discover how their startup can find and profit from strong demand in the market, commonly known as product-market fit.
Until the startup finds its product-market fit, it needs to experiment to find what works and what doesn't. Perhaps the product the startup originally had in mind is completely wrong, and needs a dramatic revamp or to be retargeted towards a different market. These kind of direction changes are referred to as pivots. (And yes, "pivot" does make us think of that scene from Friends.)
As a result of these changes, the work environment can become high-pressured and chaotic. These situations are life and death situations for startups, as figuring out too late that a pivot was the wrong thing to do could mean the company has to make harder decisions like introducing cost-cutting measures, laying off employees, or, in the worst case, closing down.
Startups often use the concept of fail fast to avoid making painful decisions like this. It refers to quickly launching a minimum viable product (MVP) or initiative to test its viability. If it fails, the startup can rapidly pivot or make adjustments, thereby minimizing the time and resources spent on an unsuccessful path.
Startups often lack funding and resources, but still need to meet hard deadlines to ship MVPs or ensure the startup secures investment. This translates into longer work hours, which aren't guaranteed to be rewarded. There's a reason startups are considered high risk!
If you are a junior developer, you might find that a startup doesn't offer you the opportunities for mentorship and training that a larger company does. You might be the only person in your department, responsible for finding solutions on your own. This could be exciting or overwhelming, depending on where you are in your career.
Finally, because startups are small, you'll likely have a lot of autonomy and little managerial oversight. This means you need the initiative to create your own work, prioritize what's important to work on for the company, and create your own definition of success.
This type of work isn't for everyone, especially if you're adverse to change, used to reporting to a manager, or want your job to be more structured. It's important that you are able to set boundaries and not burn yourself out working unreasonable hours for low pay.