RWDevCon 2016: Tickets Now Available!
Ticket sales are now available for RWDevCon 2016: The Tutorial Conference. Find out what's what makes this conference special, and how to get your ticket! By Ray Wenderlich.
Save for later
Sign up/Sign in
With a free Kodeco account you can download source code, track your progress, bookmark, personalise your learner profile and more!
Create account
Already a member of Kodeco? Sign in
RWDevCon 2016: Tickets Now Available!
5 mins
Next March, we are running an iOS conference focused on high quality hands-on tutorials called RWDevCon 2016.
Today, the team and I are happy to announce that RWDevCon 2016 tickets are now available!
And good news – for a limited time, we are offering an early bird discount where you can get a $100 discount off the standard ticket price.
Keep reading to find out what makes RWDevCon special, and what's in store this year!
What Makes RWDevCon Special
RWDevCon is designed around 4 main principles:
1) Hands-On Tutorials
RWDevCon is the first ever conference focused on high quality hands-on tutorials. It has three tracks of tutorials going on simultaneously, leading to some challenging and fun choices on which to attend! :]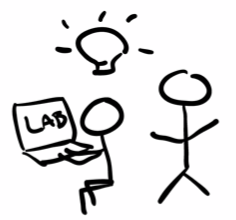 In a typical tutorial, you'll come in and the instructor will give a brief overview of the topic, and then you'll get right into a live demo. But instead of just watching the instructor, you'll follow along with the instructor so you can see things working for yourself.
After the demo, you'll break out into a hands-on lab, where you'll be challenged to try things out on your own – and the instructor will be right with you if you have any questions.
We really think this hands-on experience is the best way to learn, and this way you won't just leave with notes and references – you'll leave with actual new skills.
"The hands-on tutorials were worth their weight in gold. Some of the concepts I spend hours reading about were cleared up in 30 minutes." –RWDevCon 2015 attendee
2) Team Coordination
Just like we do for books and tutorials on this site, RWDevCon is highly coordinated as a team. This lets us:
Cover the material you want. We send a survey to all attendees with potential tutorial topics, and let everyone vote on what they want. We then cover the top voted topics.
Practice and polish. Each speaker is assigned a partner, and practices once with their partner, and once with me. The result is a well polished talks that give you a great experience.
Coordinate materials. We develop our tutorial materials in a standard format, and the result is high quality content that remains useful even after the conference – check out last year's!
"The demos and labs have been SO polished. Basically my ideal iOS conference because I came away learning so much!" –RWDevCon 2015 attendee
3) Inspiration
After a long days work on hands-on tutorials, you'll be ready for a break.
That's why in the afternoon, we switch to something completely different: inspiration talks.
These are short 18-minute non-technical talks with the goal of giving you a new idea, some battle-won advice, and leaving you excited and energized.
If you're curious what these look like, check out our RWDevCon 2015 videos.
"The inspiration talks surprised me the most. I really enjoyed those. I loved all of the technical sessions but the inspiration talks were unexpected." –RWDevCon 2015 attendee
4) Friendship
We believe one of the best parts about going to a conference is the people – so get ready to party and play!
We'll have an opening reception before the conference begins to get to meet each other, and an awesome party on Friday night. We have some surprises up our sleeves this year too – you won't want to miss it! :]
"Better food and more fun than WWDC! Lots left to work on after I go home – really met the goal of providing content to cement the knowledge." –RWDevCon 2015 attendee
Where To Go From Here?
If you're interested in getting a ticket, now's the best time:
Before it sells out: RWDevCon only has a limited amount of spaces, and last year the conference sold out very quickly, so now's your chance to have a guaranteed ticket.
To lock in your discount: Currently we have an Early Bird discount available that gives you a $100 discount off the standard ticket price – but this won't last long!
You can grab your ticket at the RWDevCon web site. We hope to see you there! :]