Meet the 2020 Graduates of our iOS & Android Bootcamps!
Our iOS & Android Bootcamps have wrapped — time to celebrate the graduates! See how the Bootcamps worked and meet the first RW Bootcamp graduating class. By Tiffani Randolph.
Save for later
Sign up/Sign in
With a free Kodeco account you can download source code, track your progress, bookmark, personalise your learner profile and more!
Create account
Already a member of Kodeco? Sign in
Congratulations to the very first graduating class of RW Bootcamps!
It's been an exciting and intense past three months as we ran our very first online bootcamps, one for iOS, and one for Android.
The bootcamps were a massive success, with students going from having zero mobile development experience, all the way up to the level of a junior mobile developer.
We're so proud of what the students were able to accomplish by the end of the bootcamp. Here's a demo video showcasing some of their capstone projects:
Keep reading to learn more about what happened in these bootcamps, highlights from the sessions, meet our graduating class and more, including what to expect next!
About Our iOS & Android Bootcamps
Our bootcamp was designed for people who could use a leg up into the mobile development world, and who want to take advantage of any extra time they have to help advance their career.
We opened up applications planning to accept 40 students total and were overwhelmed with over 500 applications in just one week!
It was tough narrowing down this list with so many great applicants, but we felt it was important to keep class sizes small so that everybody could benefit from one-to-one help and so they could build community with their fellow classmates.
We had so many awesome applications, so we ended up accepting 50 students total (from 17 different countries) and our first RW Bootcamp class was born.
How Did the RW Bootcamp Work?
The students met for two live 1-hour sessions every week led by our mentors, watched videos from our iOS and Android learning paths, and worked through tons of coding exercises as homework.
Each Bootcamp had four breakout groups to allow for smaller class sizes. Team Kittens, Mushrooms, Santas Elves and Cacti.
Here's a diagram illustrating the structure of a week in the RW Bootcamp:
And that continued for twelve straight weeks.
It wasn't just these live sessions twice a week though, our students did so much more:
Watched 8-10 hours videos weekly.
Spent 12-16 hours on average every week on homework assignments.
Met for 30 hours total in live sessions each week.
Pushed over 1600 commits in total.
Wrote nearly 40 thousand files and thousands of lines of code.
Created 44 final capstone projects total showcasing new apps created from scratch!
What Curriculum Was Covered in Our Android Bootcamp?
Week 1: Basic Kotlin
Week 2: Advanced Kotlin
Week 3: Android Studio, Android, XML, Views, Activities
Week 4: Multiple Activities, Intents, AndroidX, Dialogs, FAB, SharedPreferences Activity results
Week 5: SharedPreferences, Files, SQL, Room, MVP/MVVM
Week 6: Threading, Concurrency, Thread Switching, Main Thread, Coroutines (basics)
Week 7: Networking, Network status/info, HTTP, REST, JSON, Retrofit
Week 8: WorkManager, DownloadManager, Services, AsyncTask, JobScheduler, AlarmManager
Week 9: Coroutines (in depth), Testing with Mockito, Jetpack (some components)
Week 10: MVVM, Unit Tests, Data Binding
Week 11: Dependency Injection, Koin, Dependency Management
Week 12: Capstone project
Week 13: Graduation week
All of these Android Bootcamp sessions were recorded and are available for you to watch here.
What Curriculum Was Covered in Our iOS Bootcamp?
Week 1: Controls, Outlets, UIKit
Week 2: Swift Fundamentals
Week 3: Swift Functions & Types
Week 4: Layout, Testing, and Debugging
Week 5: Table Views
Week 6: Collection Views
Week 7: SwiftUI
Week 8: Saving Data
Week 9: Networking & Design Patterns
Week 10: Concurrency & Memory Management
Week 11: Animation, Xcode Tips & Tricks
Week 12: Capstone project!
Week 13: Graduation week
All of these iOS Bootcamp sessions were recorded and are available for you to watch here.
Constant Interaction in RW Chat
The students and mentors kept in touch in between sessions and throughout the entire bootcamp with special channels on our public RW Chat Discord server.
There were main channels for each of the Android and iOS bootcamps for general announcements and questions, as well as separate smaller chats for the individual breakout groups.
These chats kept busy as everybody asked questions about homework, new concepts being learned, offered support and encouragement to each other and everything in between!
Interview Mock Sessions and Tips
In our final week of bootcamp, we also ran special interview prep sessions for all of the students!
In these sessions, students received help tips for the interview process, including sample questions, breakout sessions where they got the chance to practice them with fellow students, and then wrapped up with reviewing the best answers to the interview questions.
Students came away from these sessions with concrete interview skills, and increased confidence for starting the interview process!
Special Thanks to Everyone Involved
These bootcamps wouldn't have been possible without the amazing mentors and special guests who volunteered their time!
Bootcamp Mentors
Each bootcamp was assigned four mentors each, and in each session students would break out into smaller, focused groups of 10 students per mentor.
These mentors volunteered extraordinary amounts of time running the live sessions, creating homework and challenges, arranging special guests and sessions and building an awesome community between our students.
From the bottom of our hearts, thank you Bootcamp mentors!
Special Guests
We also had many special guests who attended sessions to give presentations to the students on various topics:
Allen Whearry: From sales professional to full time iOS developer
Gio Lodi: Unit testing
Tim Condon: API Development with Vapor
Lea Marolt Sonnenschein: Interviewing tips and sample questions & answers
Gemma Barlow: Best practices for job searchers
Jinju Jang: UI/UX Design in mobile
Margaryta Chepiga: Landing her first iOS job and the importance of community engagement
Matt Gallagher: App architecture
And we had two students who actually gave special presentations during the bootcamp as well!
Shruti Sharma: A talk about Objective-C
Abir Hasan Zoha: A demo of accessibility in iOS
Will Matthews: BullsEyeGame with generics
Abir Hasan Zoha & Islombek Khasanov: Working as a team on GitHub
Finally, we'd like to thank all of the video instructors whose courses were used throughout the bootcamp.
It was a full team effort to run these bootcamps and we are forever grateful to every single person who contributed their time to our very first bootcamps!
Meet Our RW Bootcamp Graduates
Congratulations to our very first Graduate class of RW Bootcamps! It was far from easy, but you did it!
Every single one of these students dedicated a lot of time, dedication and passion to completing our Bootcamp, growing their mobile development skills, helping each other learn and showcasing all of their efforts through numerous homework assignments, challenges and projects.
Android Bootcamp 2020 Graduates
Andrea García Ruiz is a Computer engineering student, tech enthusiast and programming lover. I enjoy facing challenges and learning new things every time I have the opportunity. I always try to develop creative solutions for problems that could come out. I consider that we can always get something positive about every decision we make. Each day we have the opportunity to be better than yesterday! Reach her on Twitter or LinkedIn.
Emmanuel Barranco Cruz has been working as iOS and Android developer for the last years, before that I was instructor for the Oracle Certified Professional Java Programmer SE certification. In my free time I like to play the piano and walk with my dogs. Reach Emmanuel on Twitter or LinkedIn.
Jesutofunmi Adewole is an Android developer from Nigeria. I'm a final year student of Electronic and Electrical Engineering in Nigeria. I love learning and developing problem solving solutions. I love adventures. You can reach Jesutofunm on Twitter or LinkedIn.
Manuela Flores is a developer with a lot of passion and enthusiasm about the Android world, I enjoy learning and discovering new things about mobile development, when I'm not programming I like to practice sports like running and also some lettering. Reach her on Twitter or LinkedIn.
Mario Moreno is an Android and JEE developer, always looking for a way to improve myself. I really like to learn new things and try to help other people (and looking forward to become a speaker). When I'm not coding or learning something new I love to spent time with my family. Reach Mario on Twitter or LinkedIn.
Oliver Jordy Pérez Escamill is a software developer, passionate for creating high quality and good looking applications for Android and iOS. When he is not building apps, you'll find him enjoying playing piano or biking. Reach Oliver on Twitter or LinkedIn.
Rita Casiello is a junior Android developer with great motivation to continue training in Kotlin and Java to be able to work on a great project. You can reach Rita on Twitter or LinkedIn.
Amr Mekhemar El-Tahhan is an Android Developer who loves to write clean code and implement best practices. The MVVM pattern, single activity and multiple fragments and Kotlin coroutines to handle asynchronous operations are definite favorites. You can reach Amr on Twitter or LinkedIn.
Warren Woelhaf has been working with PCs and technology since 1985, and has used all iterations of Windows since version 3.0. Warren has experience with VBA, SQL, Java using AGILE, and Test Driven Development, in high pressure, fast paced environments, and also enjoys, biking, and playing video games. You can reach Warren on LinkedIn.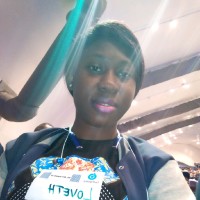 Loveth Chidi is a software engineer with interest in mobile technologies and currently developing for Android. You can reach Loveth on Twitter or LinkedIn.
Stephen Kac is a mobile developer who loves cats, games, and micro-soldering. Stephen has spent many years learning iOS, and is now getting into Android development. You can reach Stephen on Twitter or LinkedIn.
Carol Musyoka is a junior Android Developer passionate about building great products, an an open source enthusiast and loves writing. You can reach Carol on Twitter or LinkedIn.
Bartosz Król is obsessed with all things tech-related and loves to learn new IT technologies and developing apps. When not coding, Bartosz plays video games, goes to the gym and hangs out with friends. You can reach Bartoz on LinkedIn.
Florence Njeri is a Software Engineer with a passion for developing user-friendly Android applications. Florence is also a bibliophile and loves attending local developer meetups. You can reach Florence on Twitter or LinkedIn.
John Minney III is currently studying for a Bachelors in Software Engineering at the University of Northern Colorado. Programming truly is a passion for John, who looks for every opportunity to branch out in all areas. You can reach John on LinkedIn.
Jane Waitara is driven to be one of the best, and wants to work somewhere with opportunities to develop skills, take on interesting projects, and work with people who can help achieve those goals. Jane endeavors to be part of a team that assists community members with mobile applications, software development and digital transformation. You can reach Jane on Twitter or LinkedIn.
Ben Do is a computer science student and an aspiring Android developer from California, who is passionate about creating mobile applications. You can reach Ben on LinkedIn.
iOS Bootcamp 2020 Graduates
Alex Lundquist is an iOS Developer whose passion for developing is only rivaled by his love for family. After spending 10 years in IT Alex felt a strong pull towards development and a little over a year ago started his iOS journey. Thanks to the raywenderlich.com Bootcamp, Alex boosted his confidence and skills in working with Swift and looks forward to overcoming any challenge that he faces. Despite his love for tech Alex is also passionate about art, having a life long hobby of painting, drawing and design; he brings his hobby's experience into all projects he works on. Alex can be reached on Twitter or LinkedIn.
Andrés Carrillo is a true team worker; he has good social skills that allows him to adapt easily to any situation. Passionate about technology, he learns fast and never stops learning. Forever curious. Andrés can be reached on Twitter or LinkedIn.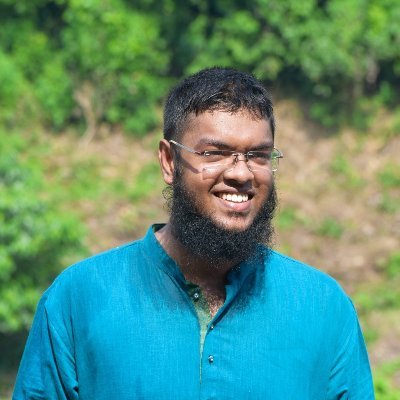 MD Abir Hasan Zoha is a passionate iOS developer, headstrong to coding, looking for a position from where his quality service can adorn the users' lives with ease and comfort. His love to learn new things and problem-solving skills lead him to achieve most of the users' positive feedback but never gets stopped there; instead, he analyses the negative feedback and works with it to achieve success furthermore. He is hopeful of devising his brand in the future. You can reach Zoha on Twitter or LinkedIn.
Ahmad Murad is a conscientious, results-driven iOS developer. Lover of all things tech with a big passion for space science. You can reach Ahmad on Twitter or LinkedIn.
Alberto Talaván is passionate about programming for Apple devices, love learning new things. While out from the desk you can find him watching WWDC Videos, working out, enjoying playing team sports, spending time with his family and mostly discovering the world with his best (and yet old) friend: León (the one of the twitter profile pic). You can reach Alberto on Twitter or LinkedIn.
Asif Ahmed Jesi is a Senior Software Engineer with more than 3+ years of experience in iOS platform and 7 years of experience in .NET Web platform creating complex, user-focused software applications at the highest level of quality and efficiency. Created an iOS app for air ticketing system on app store in 2019 mainly with Swift, UIKit, CoreGrpahics, AutoLayout by demonstrating strengths in adaptability, clear communication, and a relentless focus on the details that get projects shipped. You can reach Asif on Twitter or LinkedIn.
Calvin Williams is a father of two and an aspiring iOS developer. I look forward to expanding my knowledge and portfolio by continuous creation and growth in this industry. I look forward to giving back to my community, as this program has done for myself and many others. You can reach Calvin on Twitter or LinkedIn.
Danijela Vrzan is a Civil Engineer who found building mobile apps much more creative and inspiring than buildings. Computer Science graduate and a self-taught iOS developer paving the path to become a full-time dev. Turns coffee into code when she wakes up every morning and adds that missing "." that crashed the app a night ago. When not coding, enjoys video-games, lifting heavy things, trying out new restaurants, and scuba diving. You can reach Danijela on Twitter or LinkedIn.
Emilio Rodriguez is a developer out of St. Louis Missouri. Outside tech Emilio loves to ride his bike and visit restaurants. Enjoys good coffee and craft beer. You can reach Emilio on Twitter or LinkedIn.
Franklin Byaruhanga is a Telecom engineer Turned iOS Developer From Uganda, currently working for Ericsson. He is passionate about, problem-solving, Building apps for iPhones, learning new technologies & Sharing Knowledge with others. Wakes up every day thrilled to be doing what he loves. You can reach Franklin on Twitter or LinkedIn.
Islombek Khasanov is a developer from Andijan, Uzbekistan. My passion for tech started when I first got my hands on an iPod touch 1st-gen, and it was Apple's touch on exceptional UX and design that lit that fire to become an iOS developer. The bootcamp has forever engraved how it feels like to be a part of something major, a part of a family of like-minded people; people who help you push your limits and become who you always wanted to be. And I'm forever grateful to have been given this chance to realize myself. You can reach Islombek on Twitter or LinkedIn.
Janin Culhaoglu is an Ex-video editor, new #WomenInTech, graduated in iOS app development by the Apple Developer Academy and Openclassrooms. I love to create native iOS apps from scratch and give users the best UI/UX experience. In my spare time, I hangout with friends, code, attend meetups and cook pastries. My first personal app is about cooking: CookMe! You can reach Janin on Twitter or LinkedIn.
Johandre Delgado is an independent Venezuelan iOS developer based in Europe. After teaching Spanish around the world for 20 years, I got into software development and now my passion and main focus is building native iOS apps and trying to get to expert level in SwiftUI and Combine. Besides coding and teaching, I love in-line skating, family park walks and snow for my winters and sand for my summers. You can reach Johandre on Twitter or LinkedIn.
Maitri Mehta is a CS Graduate and has 6 years of experience developing iOS applications in finance, health and other domain applications. After a break Bootcamp helped me to focus and learn new techniques in swift and SwiftUI. When not with mac I can usually be found playing with my toddler or cooking. You can reach Maitri on Twitter or LinkedIn.
Sagun Raj Lage is an iOS and Full Stack Web Developer who aims to make the world a better place to live through his skills. He loves sharing and teaching what he knows and enjoys writing technical blogs. Singing and playing guitar are his greatest stress-busters. You can reach Sagun on Twitter or LinkedIn.
Shruti Sharma has worked as an iOS Developer in Objective C till 2016. She has a Bachelors of Technology Degree in Computer Science. She is a passionate learner and loves to code and build mobile applications. When she kicks back, you can usually find her experimenting new recipes in the kitchen, playing tennis with her husband or visiting national parks. You can reach Shruti on Twitter or LinkedIn.
Stella Su really enjoys working on mobile applications, both automation testing and development. My experiences including building mobile test automation frameworks from scratch using the most up-to-date technologies, best coding practices, and design patterns. Most recently, I'm working on some iOS development in Swift as well. I really appreciates all the challenges the tech space offers: software quality, delivery, leadership, innovation, and ongoing learning. You can reach Stella on Twitter or LinkedIn.
Victoria Heric is an indie app developer crafting solutions infused with delight and storytelling. I'm a digital producer, STEAM Lab technology teacher and robotics coach who loves bringing art and interactive to life. You can reach Victoria on Twitter or LinkedIn.
Victoria Park minored in computer science in college and worked in database programming for 2 years after graduation. I have a masters in music education and years of teaching experience. I am interested in iOS development for education, particularly for population with special needs. I would like to combine my knowledge in teaching, experience as a teacher and as a special needs parent to write educational apps. You can reach Victoria on Twitter or LinkedIn.
Priscilla Ip is an iOS developer and video editor based in Montréal, Canada. I love building intuitive and humane products and I have an affinity for minimalist and human-centered design. You can reach Priscilla on LinkedIn.
Will Matthews is a born-again coder who's one quarter Swift developer, one quarter leadership developer, one quarter AV jockey, one quarter writer, one quarter math-failure, and one quarter goofball. Shake well before use. Will's winding career path has taken him from multimedia developer, to post-production editor, to IT Manager, to company culture cultivator, to career development specialist and mentor. And now thanks to the awesome RW iOS Bootcamp, he includes "budding iOS developer" to the mix. You can reach Will on Twitter or LinkedIn.
Bartolome Estelrich has been passionate about technology for many years, and recently found enjoyment developing mobile applications and is now switching career paths from a totally different background — Architecture. Bartolome is used to working on highly demanding projects for years, and firmly believes that experience together with motivation and a desire to keep learning will be great assets in the Software Development field. You can reach Bartolome on Twitter or LinkedIn.
Donald Seo is a QA Automation Engineer with professional experience in Mobile App Automation and QA Testing. While doing my day to day work, I got more interested in actual app development and I've started taking online courses and tutorials. And in May, I got lucky to be selected as Ray Wenderlich's first bootcamp student! It was a fun (and challenging) journey to do while working full time job during the day, and study at night. However, after coming this far, I feel really good about it and have become more confident in iOS development. You can reach Donald on LinkedIn.
Cyndi Chin is an iOS developer with a strong passion to teach others, and hopes to develop educational technologies in the future. I look forward to using my professional and personal experiences to mentor future students and enthusiasts. When I'm not glued to my computer, you can find me snowboarding, checking out local cafes, or planning my next fun travel adventure. You can reach Cyndi on LinkedIn.
Andrew Lvovsky is a recent MS graduate in Computer Science who has experience in C++, C#, C, Python, and Swift. Strong proponent of all things OOP-related. When I'm not coding, I enjoy the occasional TV show and gaming on my PC. You can reach Andrew on Twitter or LinkedIn.
Michael Page has a passion for helping people get the most out of their tech. He has been writing Swift code since 2015 and is now diving into the exciting world of SwiftUI development. Michael has worked for private enterprises as well as operating his own IT consultancy. You can reach Michael on Twitter or LinkedIn.
To all of our graduates, congratulations! You put in a ton of hard work and dedication to make it through these past 12 weeks and each and every one of you have done a truly commendable job.
We wish you all the best in your future endeavors and can't wait to see what you do next! :]
Here are a few things the students said about their experience with the Bootcamp:
"Participating in RW Bootcamp is an amazing time when you're learning a new approach to coding. Being a part of learning group is highly motivating for everyday code. No more postponing. Reading RW Discord is now my daily routine. Last 3 months flew in an blink of an eye. Even if I'm confused by some hard to understand topics, there's always someone who can explain / direct me in an easy way what to do. Thank you all for being here with me!"
"As a beginner, I did not know what it would take to be ready as an Android developer. This bootcamp has really prepared me to start a career as an Android developer. I have gained so much skills and knowledge in such a short amount of time. You will enter this bootcamp as a beginner and leave as a developer."
"Before starting this Bootcamp, I had zero ideas about iOS Development. I can't believe that within just 13 weeks, I learned so many things. The curriculum is perfect for anyone looking for getting into the iOS ecosystem. The mentors are so much helpful and helped us in every way possible; they motivated us, taught us, and challenged us to learn more. Also, the fellow boot campers were so friendly and helpful. Overall, the environment was so encouraging that I can't stop learning more and more. I wholeheartedly thank the RW team for this fantastic Bootcamp."
"Having a background in computer science and teaching myself how to code after campus, I realized that I lacked essentials skills in software development during the bootcamp. I feel like I was hand-hold and taught how to code professionally by my bootcamp mentors. I've borrowed a lot from the bootcamp; "Don't just write and patch code, understand code first before adding it into your application, structure your code well, write readable code to minimize on writing documentation, write test when necessary and finally share what you've learned with the community and much more."
Where to Go From Here?
Want to know when our next RW Bootcamps will be? At this time, we need to figure out the logistics of continuing these events but we are hoping to have more bootcamps in our future!
Join RW Chat for mobile development questions & help: RW Chat is a public Discord server you can join at https://discord.gg/ZTUmDxX, which is 100% free for all members of our community! Come bring your conversation, questions and development challenges to our community of like-minded developers!
Be the first to know when we launch our next bootcamps: Follow us on Twitter, Facebook or, subscribe to our weekly newsletter to be alerted when our next Bootcamps open up!
Thanks again, from the very bottom of our hearts, for everyone who helped make our first Bootcamps such a massive success – mentors, students, special guests and more!