Don't Miss Our Google I/O 2022 Livecast – May 11, 9PM EST!
Join us for our First Impressions livecast event covering Google I/O 2022 highlights, opinions from our panel of experts and more! By Katie Collins.
Save for later
Sign up/Sign in
With a free Kodeco account you can download source code, track your progress, bookmark, personalise your learner profile and more!
Create account
Already a member of Kodeco? Sign in
Don't Miss Our Google I/O 2022 Livecast – May 11, 9PM EST!
4 mins
You're invited to our Google I/O 2022 First Impressions livecast event on Wednesday, May 11 at 9PM EST!
Come join our podcast team, along with our most opinionated members of the raywenderlich.com Android team, as they livestream their reactions to Google's annual Worldwide Developers Conference (Google I/O 2022) keynote event.
You'll learn what Google has in store for Android developers this year, as well as what you should be paying attention to during the rest of the conference.
If you're an Android developer, you won't want to miss this event!
Sign up for the livecast event at the link below:
Read on to see who's going to be on the livecast!
Livecast Hosts and Commentators
Here's the lineup of our Google I/O livecast hosts and our key Android team members ready to share their opinions about what comes out of Google I/O this year:
Dru Freeman
Dru started writing code for Apple products at the age of 11 when he received an Apple ][. Note, not a plus, not an e… just a ][. As computers and the internet were only a passing fad (said the sales guy at CompUSA) he went off to study Theatrical and Mass Media production. As a result, he self-taught himself through Basic, Pascal, Object Pascal, C, C++, Objective-C, and then Swift. Many years ago he discovered writing code paid more than waiting tables.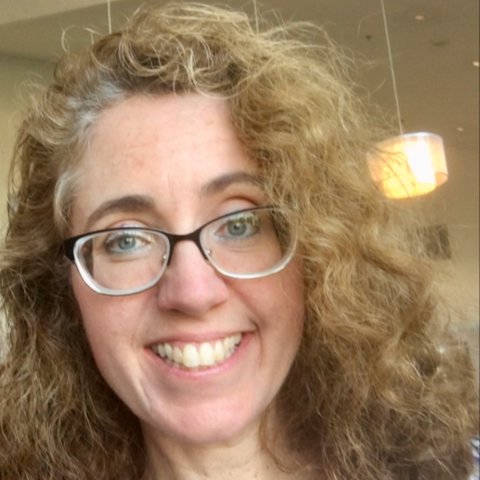 Susannah Skyer Gupta
Product manager, marketer, Swift/iOS dev. Learning every day. I love working on tech teams to create products that delight. Leadership team @ Miacademy.co // Marketing lead @ Apparent Software. When I'm not writing software, writing about software, or writing to others about the software they've written, I'm baking challah or traveling. Many a Friday morning finds me multitasking on some combination of these.
Alex Sullivan
Alex is an Android and iOS developer at (Thoughtbot)[https://thoughtbot.com/] in Boston, MA. He's a big fan of reactive programming and learning about new ways to create silky smooth Android and iOS applications. In his spare time he enjoys reading, playing video games and rewatching Star Trek: The Next Generation for the billionth time.
Harun Wangereka
Google Developer Expert for Android | Android Engineer | Co-organizer droidconKE, Android254 & Kotlin Kenya | Android Author @raywenderlich.com
Jenn Bailey
Full-time computer science professor for Aims Community College in Colorado where she created and teaches certificates in Mobile Apps development as well .NET. Prior to teaching, she was a full-time software engineer creating .NET applications in C# for a financial industry. She has been a Google Developer Group organizer and a hobbyist Android developer for the last 9 years. In her spare time, she enjoys being a mom, rollerblading, horseback riding and spending time with her dogs and cats.
Subhrajyoti Sen
I am an Android Developer at KeepTruckin. I am passionate about creating good mobile experiences and sharing my learnings with others. When I am not playing around with Android or AOSP, you can find me binge-watching TV shows or sketching anime characters.
Where to Go From Here?
Join us on Wednesday, May 11 at 9PM EST as we reflect on what's come out of this year's Google I/O, and discover how to stay at the top of your Android development game in 2022!
Sign up for our Google I/O First Impressions Livecast here:
See you there! :]
All videos. All books.
One low price.
A Kodeco subscription is the best way to learn and master mobile development — plans start at just $19.99/month! Learn iOS, Swift, Android, Kotlin, Flutter and Dart development and unlock our massive catalog of 50+ books and 4,000+ videos.
Learn more