Why RWDevCon is Different
We're running an iOS conference next February – learn how it is different than other iOS conferences! By Ray Wenderlich.
Save for later
Sign up/Sign in
With a free Kodeco account you can download source code, track your progress, bookmark, personalise your learner profile and more!
Create account
Already a member of Kodeco? Sign in
Why RWDevCon is Different
4 mins
As you may know, we are teaming up with the folks from 360iDev to run an iOS conference next year: RWDevCon.
But what you might not know is why RWDevCon is different than other iOS conferences. Check out this video to learn why!
Don't miss your chance to save $100 off the ticket price – the early bird discount ends this Friday. Get your ticket today!
If you're not the type to watch a video, keep reading – the full transcript is below!
Video Transcript
I have been to a lot of iOS conferences over the years, and here's how the experience typically goes for me.
I look over the schedule and I see a bunch of random topics by random people on random subjects.
I choose one that seems interesting, I walk into the room, and there's somebody up front, going over a bunch of slides and showing a demo or two. Sometimes, the talk is good, and sometime's it's bad – it's really just luck of the draw.
If the talk is good, I eagerly take notes, sure that this is going to come in handy later, and that I'm really learning something. But then I get home and try to use this stuff in an actual app, and I realize I haven't actually learned anything – and I have to learn it from scratch.
A Better Way
We believe there's a better way to run a conference than this.
Imagine a conference where the schedule and talks are coordinated by a team, rather than a random hodge-podge of topics.
Imagine a conference where instead of just listening to some boring slides, you get hands-on experience, try out things for yourself, and actually learn.
Imagine a conference where each session is high quality, rather than luck of the draw.
Imagine a conference where you leave inspired, having made some new friendships along the way.
It this is the kind of conference you'd like to attend – we have something you're going to really enjoy – RWDevCon.
About RWDevCon
RWDevCon is the first ever conference focused on high quality hands-on tutorials. We're going to have two tracks of tutorials: one for beginner to intermediate iOS developers, and one for advanced iOS developers.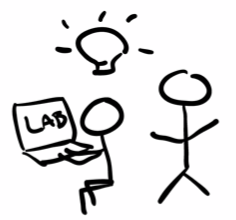 In a typical tutorial, you'll come in and the instructor will give a brief overview of the topic, and then you'll get right into a live demo. But instead of just watching the instructor, you'll follow along with the instructor so you can see things working for yourself.
After the demo, you'll break out into a hands-on lab, where you'll be challenged to try things out on your own – and the instructor will be right with you if you have any questions.
We really think this hands-on experience is the best way to learn, and this way you won't just leave with notes and references – you'll leave with actual new skills.
Where To Go From Here?
Hands-on experience, team coordination, inspiration, and friendship – that's what RWDevCon is all about. This is why RWDevCon is different than other iOS conferences out there, and why I think we have something really special.
The team and I hope to see you at the conference – don't forget that this is the last week for the early bird discount, so be sure to sign up now. See you in DC!
Music credits: Kevin MacLeod.